CELLFOOD Natural Weight Loss Formula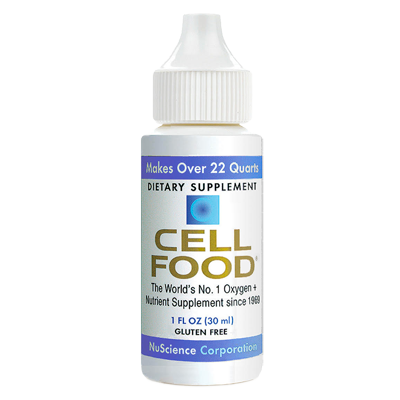 CELLFOOD Natural Weight Loss Formula
The Cellfood Natural Weight Loss Formula will promote healthful weight loss' even while you sleep!
Size: 4 fl.oz Bottle
Smart Savings!
5% off ($35.14 ea) for 2 or more
10% off ($33.29 ea) for 3 or more

Add to Cart
Cellfood Natural Weight Loss Formula will help get your weight loss program off to a strong, healthful start— and then keep it running smoothly. This new proprietary formula combines Cellfood with fat burners L-Carnitine and Garcinia Cambogia Plant Extract to promote healthful weight loss— even while you sleep!

Made from only the finest ingredients, this unique product works naturally and remarkably by assisting the body in:
dealing with fat storage by helping to inhibit synthesis of fatty acids and cholesterol.

supporting the body's metabolic action, aiding in the transformation of fatty acids into energy by helping accelerate the transport of these fatty acids into the cells' mitochondria.
supporting cardiovascular health by aiding in the metabolism of fat because the heart gets two-thirds of its energy by burning fat.
And Natural Weight Loss Formula:
helps detoxify the body
help cleanse the liver and bowels
promotes a healthy response to stress
Nutrition Facts
---
60 servings per container
20 drops
Serving Size
---
Amount per serving
Not Listed
Calories
---
Not Listed
Calories From Fat
---
% Daily Value*
---
†
Cellfood Proprietary Blend
250 mg
---
†
Garcinia Cambogia Extract
110 mg
---
†
L-Carnitine
90 mg
† Daily Value not established.
*Percent Daily Values are based on a 2,000 calorie diet.
Ingredients
Other Ingredients: Purified Water, Potassium Sorbate, Sodium Benzoate
Customers who bought this product also bought:
We Ship Fast! Same Day Shipping! Located In The United States!
Laboratory Tested & Verified Product! B17 Rich Bitter RAW Apricot Seeds! We Will Match Any Price! 100% Money Back Guaranteed!
Call Us Toll Free: 1-866-468-7487