Brain Support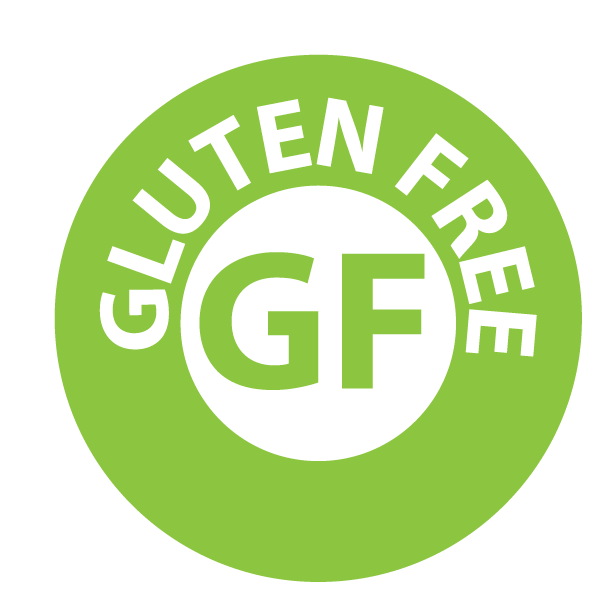 Brain Support
While RoseOx and Huperzine A are known for their ability to help promote a healthy response to free radicals and support cerebral health, Glutamine, Ginkgo Bilo
Size: 60 Capsules
Smart Savings!
5% off ($18.99 ea) for 2 or more
10% off ($17.99 ea) for 3 or more

Add to Cart
While RoseOx and Huperzine A are known for their ability to help promote a healthy response to free radicals and support cerebral health, Glutamine, Ginkgo Biloba, and Phosphatidyl Serine help support mental acuity, metabolism and other brain functions. This supplement is synergistically balanced to provide the best possible results.
Benefits of Brain Support Components
Ginkgo Biloba – Possibly one of the oldest and most beneficial tree species. Forty components have been isolated, the most important ones being terpenoids and flavonoids.
Ginkgo Biloba has been found to support blood flow to the brain
Ginkgo Biloba's may help support eye health
Ginkgo Biloba supports general cognitive performance
Glutamine – An amino acid that serves a host of significant support functions in the human body.
Glutamine aids in discarding excess ammonia from the human body, a high concentration of which may harm brain and nerve tissue
Helps regulate the body's pH, which is required for the proper functioning of cells
Helps regulate blood glucose levels; can itself be converted to glucose when needed
Glutamine supports secretion of HGH or Human Growth Hormone, which aids in muscle growth and fat metabolism
Glutamine plays a key role in protecting the lining of the intestinal tract from certain types of ulcers
Glutamine may help in the recovery of major burns
Supports immune system
Phosphatidyl Serine – Belongs to a certain category of fats that is a major component in cell walls.
Has an important role in repair and maintenance of the cellular structure
Phosphatidyl Serine helps support proper use of the hormone cortisol, thus helping manage an appropriate response to stress
Some studies indicate that Phosphatidyl Serine may aid memory and learning functions
RoseOx – Made from lipid-soluble rosemary extracts and other herbs.
Works with antioxidant vitamins in synergy to support immunity
Huperzine A – A dietary supplement extracted from firmoss, a plant native to Southeast Asia and India.
Helps promote muscular health
Supports cardiovascular health
Suggested Use
Brain Support is a dietary supplement, 1 Vcap of which should be taken 1 to 2 times daily.
Recap of Key Benefits
Supports brain function
Supports metabolism
Supports nervous system health
Aids vision
This product is free from:
Sugar
Salt
Starch
Yeast
Wheat
Gluten
Corn
Milk
Preservatives
100% Vegetarian Formula
Other ingredients include:
- Cellulose (capsule)
- Magnesium Stearate (vegetable source)
- Rice Flour
- Silica
Caution: Keep away from children. Do not use if pregnant or lactating. Do not take this product if you are taking a prescription medication, or have a history of heart or pulmonary problems, wthout first consulting a physician.
Disclaimers: *This statement has not been evaluated by the FDA. This product is not intended to diagnose, treat, cure or prevent any disease.
Nutrition Facts
---
60 servings per container
1 Veg Capsule
Serving Size
---
Amount per serving
Not Listed
Calories
---
Not Listed
Calories From Fat
---
% Daily Value*
---
†
Choline
45 mg
---
†
Ginkgo Extract
60 mg
---
†
Gotu Kola
125 mg
---
†
Huperzine Complex
25 mcg
---
†
L-Glutamine
125 mg
---
†
Phosphatidyl Serine
15 mg
---
†
RoseOx
25 mg
(Standardized Rosemary Leaf Extract)
† Daily Value not established.
*Percent Daily Values are based on a 2,000 calorie diet.
Customers who bought this product also bought:
Organic Bitter Raw Apricot Seeds - 16 oz.
16oz Bag / Approximately 750 Seeds
Price:
$24.99
$19.99
You save $5.00 (20%)
minimum purchase required

(?)
Add to Cart
We Ship Fast! Same Day Shipping! Located In The United States!
Laboratory Tested & Verified Product! B17 Rich Bitter RAW Apricot Seeds!
100% Money Back Guaranteed!
Call Us Toll Free: 1-866-468-7487