Aloe Vera Capsules
Aloe Vera Capsules
Size: 10,000 mg Equivalency per Softgel
Smart Savings!
14% off ($11.99 ea) for 2 or more
21% off ($10.99 ea) for 3 or more

Add to Cart
Energy Support
Because the body needs vitamins B-1, B-2, B-3, B-6 and C, every day to support energy, help manage stress and support immune system function, supplementing with aloe vera may be helpful. These water soluble vitamins move in and out of the body with water and need constant replenishment to help fend off lagging stamina throughout the day. Include aloe in a diet of nutritious foods with quality proteins and vegetables daily.
Digestive Health

Effective nutrient absorption is the sweet spot for providing power to all of the body's biological systems. And without a balanced pH, plenty of beneficial intestinal bacteria, stomach acid and enzymes to reduce food down into tiny molecules transported through the bloodstream, an optimally functioning body would not be possible. Aloe vera's naturally occurring properties, helps support these conditions and more. An officially classified herbal bitter, it has the added benefit of supporting digestive health.
Nourish the skin from within
Your clear, glowing skin on the outside of your body is usually the consequence of harmony behind the scenes, particularly in the liver, lymph and digestive systems. When the bowels move too slowly, toxic buildup overwhelms the liver and lymph, resulting in dry, damaged and unattractive skin. Optimizing digestion by supplementing a high-fiber diet with plentiful fluids and frequent aloe vera supplementation may help support healthy, beautiful skin.
Promote a Positive Inflammatory Response

The cool, nourishing reputation aloe vera earned precedes its next most tranquilizing action -- promoting a positive inflammatory response and supporting a healthy PH.
Serving Size: 3 softgels
Suggested Use: As an herbal dietary supplement, take 3 softgels 2 to 3 times daily, on an empty stomach.
Free of: sugar, salt, yeast, wheat, corn, soy, milk, egg, fish, shellfish, and gluten.
Other Ingredients: Organic Extra Virgin Olive Oil, Softgel Capsule (bovine gelatin, water, glycerin), and Silica.

Supplement Facts
---
50 servings per container
2 softgels
Serving Size
---
Amount per serving
5
Calories
---
NA
Calories From Fat
---
% Daily Value*
---
<1%
Total Fat
.5 g
---
†
Organic Aloe Vera
100 mg
(Aloe arbadensis) (Inner Leaf) (200:1) (equivalent to 20,000 mg of pure Aloe Vera Gel)
† Daily Value not established.
*Percent Daily Values are based on a 2,000 calorie diet.
Other Ingredients
Organic Extra Virgin Olive Oil, Softgel Capsule (bovine gelatin, glycerin, water) and Silicon Dioxide.
Customers who bought this product also bought: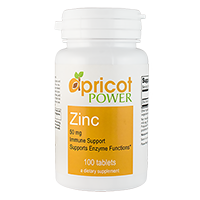 Price:
$14.99
$12.00
You save $2.99 (20%)
minimum purchase required

(?)
Add to Cart
We Ship Fast! Same Day Shipping! Located In The United States!
Laboratory Tested & Verified Product! B17 Rich Bitter RAW Apricot Seeds!
100% Money Back Guaranteed!
Call Us Toll Free: 1-866-468-7487