Product Summary:
Are You Getting Enough B12?
Normally, vitamin B12 is easily attained from foods like fish, meat, poultry, eggs, and milk. But if you're a vegetarian or are unable to absorb B12 from food, you're likely not getting the amount you need, which can leave you feeling fatigued. One daily dose of Vitamin B12 provides 1,000 micrograms of B12-a clinical dose that absorbs quickly to help keep you energized and kick fatigue fast!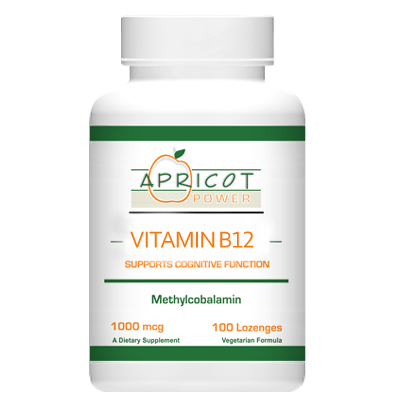 Vitamin B12 is an essential nutrient that cannot be synthesized by animals or plants, only by microorganisms.Most of B-12's benefits are related to its coenzyme activity, such as enzymes needed for the production of DNA during cell division. It is also necessary for the methylation of homocysteine, a harmful by-product of protein metabolism.
Suggested Use: As a dietary supplement, take one lozenge 1 to 2 times daily. Chew lozenge or hold in mouth until dissolved.
Free of: yeast, wheat, corn, soy, milk, egg.
Other Ingredients: Fructose, Sorbitol, Cellulose, Stearic Acid, (vegetable source), Natural Flavors and Magnesium Stearate (vegetable source). Vegetarian Formula.
Caution: Please discard the inedible freshness packet enclosed.
Supplement Facts

Serving Size 1 Lozenge

Servings Per Container 100

Amount Per Serving

% Daily Value

Vitamin B-12 (as Methylcobalamin)

1 mg (1,000 mcg)

16,667%

* Percent Daily Values are based on 2,000 calorie diet.
Daily Value not established.