Product Summary:
Gone are the days when aloe vera was known for treating only sunburns. In fact, now researchers know what traditional cultures have understood for thousands of years - that the natural ingredients in aloe vera reduce inflammation, and improve digestion, resulting in a healthier more attractive you.
An amazing spectrum of body supporting vitamins, minerals and other natural healing compounds.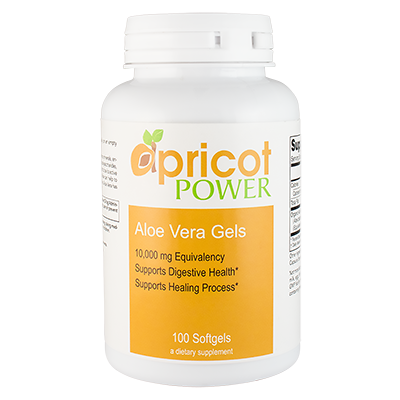 Energy elixir for everyone
Because the body needs vitamins B-1, B-2, B-3, B-6 and C, every day to support energy, reduce stress and improve immune system function, a regular dose of aloe vera is essential. These water soluble vitamins move in and out of the body with water and need constant replenishment to help fend off lagging stamina throughout the day. Include aloe in a diet of nutritious foods with quality proteins and vegetables daily.
A dose debugs digestion
Effective nutrient absorption is the sweet spot for providing power to all of the body's biological systems. And without a balanced pH, plenty of beneficial intestinal bacteria, stomach acid and enzymes to reduce food down into tiny molecules transported through the bloodstream, an optimally functioning body would not be possible. Fortunately, with aloe vera's astounding level of naturally occurring properties, it provides these results and more. An officially classified herbal bitter, it has the added benefit of mobilizing stagnant digestion and staving off uncomfortable bloating and constipation, which again reaches beyond the bowels into other realms of health.
Nourish the skin from within
Your clear, glowing skin on the outside of your body is usually the consequence of harmony behind the scenes, particularly in the liver, lymph and digestive systems. When the bowels move too slowly, toxic buildup overwhelms the liver and lymph, resulting in dry, damaged and unattractive skin. Skin problems can include wrinkles, discoloration, acne, eczema, Psoriasis and general rashes. Optimizing digestion by supplementing a high-fiber diet with plentiful fluids and frequent aloe vera supplementation can blaze a clear path between you and healthy, beautiful skin.
Quench inflammation with soothing aloe
The cool, nourishing reputation aloe vera earned as a sunburn remedy precedes its next most tranquilizing action – reducing inflammation. A consequence of aging associated with swollen and painful joints, inflammation would fortunately lose the battle if pitted against aloe vera's pH-lowering and essential fatty acid power. Regular use of the supplement is key.
Serving Size: 3 softgels
Suggested Use: As an herbal dietary supplement, take 3 softgels 2 to 3 times daily, on an empty stomach.
Free of: sugar, salt, yeast, wheat, corn, soy, milk, egg.
Other Ingredients: rice bran oil, gelatin, glycerin, water, beeswax, silica.

Supplement Facts

Servings Per Container: 33
Serving Size: 3 softgels

Amount Per Serving

% Daily Value

Calories

20

Calories from Fat

15

Total Fat

1.5 g

2%*

Protein

<1 g

1%*

Aloe Vera Extract (200:1 concentrate)

75 mg

†

* Percent Daily Values are based on 2,000 calorie diet.
† Daily Value not established.