Product Summary:
B17 also referred to as Amygdalin comes from extracting natural B17 from apricot kernels.

Order More & Save!!
Buy 2 and pay only $87.75/ea 10% off!
Buy 3 and pay only $82.87/ea 15% off!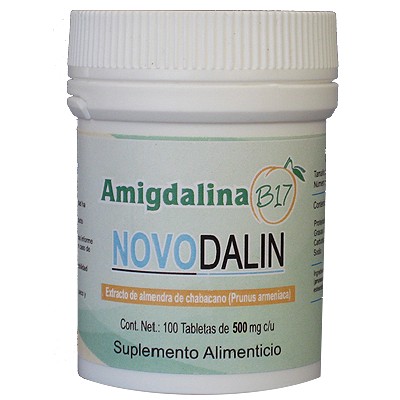 What is B17?
B17 is a substance found naturally in over 1200 different foods, including the seeds of many kinds of fruits, such as apricots, plums, cherries, oranges, nectarines, apples and peaches, as well as many raw nuts. Our natural B17 supplement is extracted from apricot kernels. B17 was the name given to the purified form of the molecule by a biochemist named Ernst T Krebs in 1952. It is a non-toxic natural product found in over 1,200 foods. Today B17 is extracted from apricot seeds/kernels.
Why is B17 Important?
We believe that a balanced diet is essential to a healthy life. Few of us consume enough vitamins and minerals from the foods we eat. Nutritional supplements become necessary for optimal body function. B17 is just one of the many nutrients our body needs.
When using nutritional supplements, please inform your physician if you are pregnant or nursing.

Ingredients: Apricot kernel extract (prunus armeniaca), microcristaline cellulose, magnesium stearate.